Azure Successor(Estinien)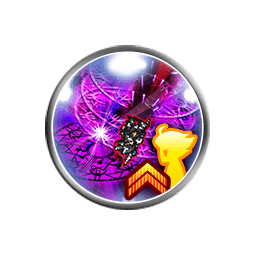 Stats
| | |
| --- | --- |
| Effect | Deal fifteen jump wind, dark, and non-elemental attacks to one enemy, temporarily grant the user Awoken Ex-Azure Dragoon Mode, increase the user's Cap Break Level by 1, grant the user Twin Element Mode, grant the user Skybreaker's Might, and cause jump attacks used by the user to land instantly for three turns. |
| Target | - |
| Soul Gauge | 2 |
| Used by | Estinien |
| Max Rank | 15 |
Awakening
| | |
| --- | --- |
| Awoken Mode | Awoken Ex-Azure Dragoon Mode |
| Awoken Mode Effects | Grant unlimited use of dragoon abilities, grant up to a moderate Dragoon Ability Boost, and cause dragoon abilities used by the user to trigger an additional time. |
Twin Element Mode
Using a wind or dark ability as the next action temporarily grants the user an infusion for the same element as the ability that triggered it.
Skybreaker's Might
Set the user's critical hit chance to 100%, cause wind and dark abilities used by the user to trigger the follow-up ability Nidhogg Skybreaker, and the third time Nidhogg Skybreaker triggers, remove Skybreaker's Might.


Nidhogg Skybreaker
Deal ranged physical wind and dark damage to one enemy. Can break the damage cap.