FFRK Producer Letter #2, a video with the latest FINAL FANTASY Record Keeper news and info straight from the dev team, is out now!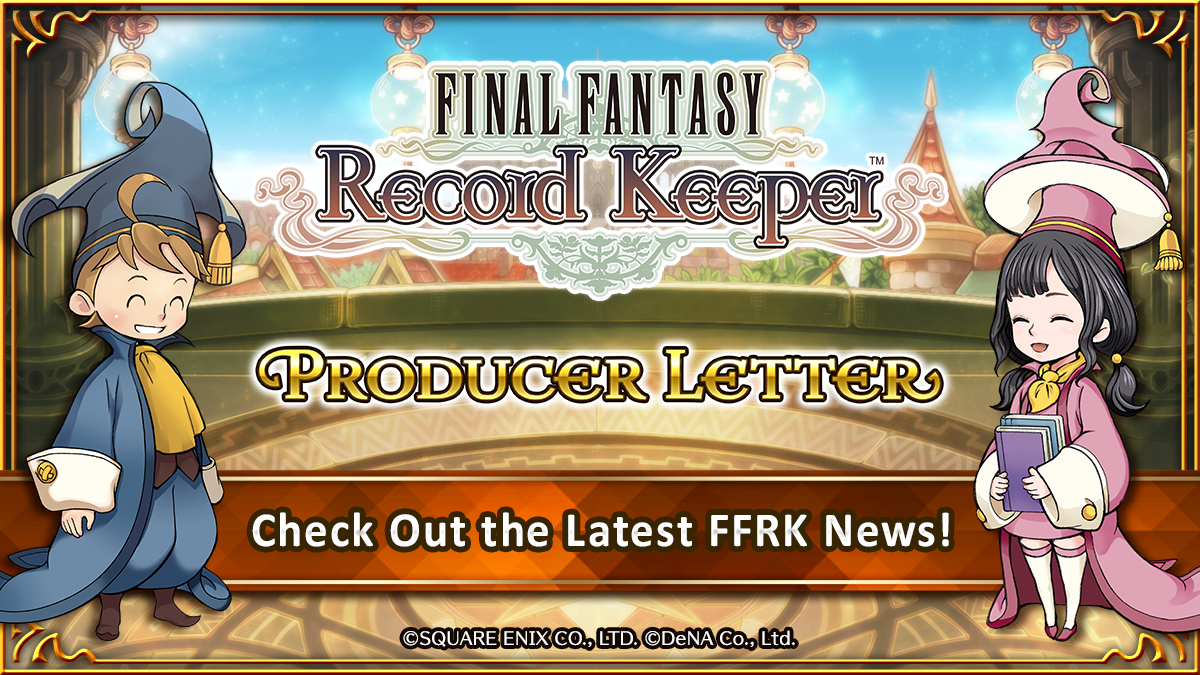 Video Contents
For our second video, we've invited a special guest to unveil something big!
There's also a Q&A corner where dev team members Ichiro Hazama (SQUARE ENIX CO., LTD.) and Yu Sasaki (DeNA Co., Ltd.) answer questions from you, our players.
We'll also have information about upcoming events, and of course details about the gift we'll be sending out to thank everyone for watching the video.
Be sure to check it out!
Watch the video
here
*YouTube link.
Presented By
▼Dev Team
Ichiro Hazama (SQUARE ENIX CO., LTD.)
Yu Sasaki (DeNA Co., Ltd.)

▼Host
Kaori Takasue (SQUARE ENIX, Inc.)